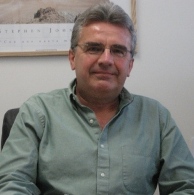 Mark Golembiewski, MS
Mark Golembiewski serves as Emeritus Senior Occupational Health and Safety Consultant at The Cohen Group and has over 35 years of broad experience in occupational and environmental health.
Mark received his BS in Mechanical Engineering from Michigan Technological University in Houghton, Michigan and his MS in Industrial Health from the University of Michigan in Ann Arbor. He has been certified by the ABIH in the Comprehensive Practice of industrial hygiene since 1982 and in Air Pollution Aspects since 1978.
Prior to joining The Cohen Group in December 2001, Mark was the Senior Health and Safety Consultant and Corporate Health and Safety Manager for a national underground engineering and environmental consulting firm. He performed numerous health and safety compliance audits for a wide variety of industrial manufacturers and laboratories, and also helped conduct shipboard EH&S audits of 17 vessels for a large cruise ship line. Mark has directed several large-scale projects dealing with environmental health and safety issues, and continues to assist on a wide variety of projects.