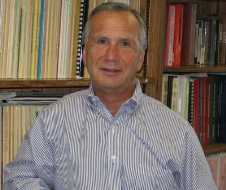 Joel M. Cohen, MPH, CIH, FAIHA
Joel Cohen is President and Founder of The Cohen Group. Joel has over 35 years of experience in the occupational health and safety field.
Joel received his BS from Oakland University in Rochester, Michigan and MPH in Environmental Health from the University of Michigan in Ann Arbor, Michigan. Joel has been certified by the ABIH in the comprehensive practice of industrial hygiene since 1980. He is also certified by the State of California, Division of Occupational Safety and Health as a Certified Asbestos Consultant, and holds all accreditations for asbestos offered by the US Environmental Protection Agency.
In 2008, Joel was presented the Fellow Award by the American Industrial Hygiene Association for his contributions to the practice of industrial hygiene. Joel has served on several Cal/OSHA Technical Advisory Committees and sits on the Cal/OSHA Advisory Committee. In 2013, Joel was elected to serve on the Nominations Committee of the American Conference of Governmental Industrial Hygienists. He is frequently called upon to serve as a consultant and expert witness to attorneys involved in civil cases pertaining to negligence, adequacy of warnings, product liability, environmental toxicology, and toxic torts; Workers' Compensation appeals; and, OSHA Appeals. He has co-authored three books on OSHA compliance and more than two dozen technical papers on exposure to hazardous substances in occupational settings.